Let's discuss accessibility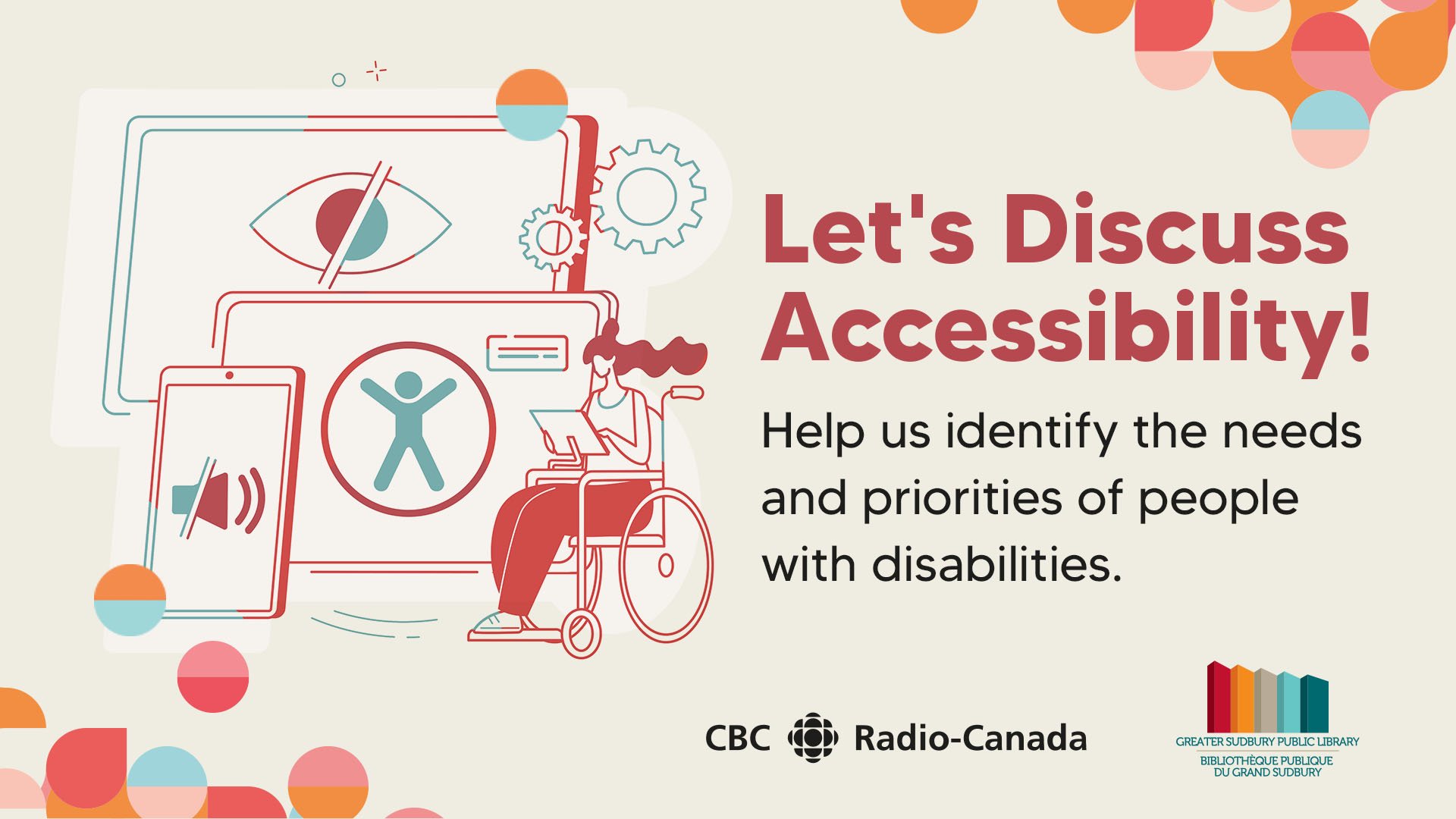 The Greater Sudbury Public Library (GSPL) is partnering with CBC to host a series of consultations about accessibility. Come and join the discussion to make your priorities known and help us become a barrier-free organization.
When? December 10, at 11:00 a.m. until 12:30 p.m. in-person (English), or 2:00 p.m. until 3:30 p.m. (French).
Where? Greater Sudbury Public Library Main Branch.
Who? People who identify as having a disability, or their caregiver.
To register, please fill out this form.