About the Greater Sudbury Seed Library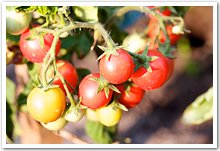 The Greater Sudbury Seed Library is a free program whose goal is to strengthen our community of gardeners and local eaters by sharing biodiverse, locally-adapted seeds.
We aim to protect food biodiversity by:
encouraging gardeners to save and share local seeds
connecting local gardeners and seed savers
sharing local gardening resources
By joining the Greater Sudbury Seed Library you are joining a community of people dedicated to growing a healthy, sustainable city.
Membership forms are available at the Main Public Library to pick up seeds.
Seed packets will be available at all 13 local libraries to donate seeds.
Contact us now if you are interested and to find out what seeds to save from your garden this year.
All levels of gardeners welcome!